One of the nicest features of several styles of Sorel Boots is their replaceable liners. This is especially handy in the Sorel Caribou Boot, which has superb durability. By being able to replace the liner as it gets worn out, you save the cost of buying a whole new boat (and the Sorel Caribou Boot really doesn't change much from year to year).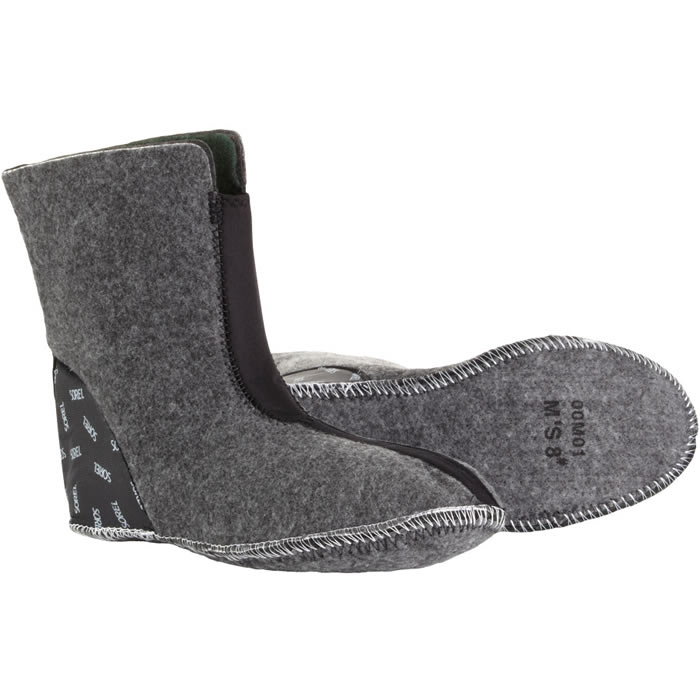 A Sorel Boot Innerboot (Liner), available from Amazon.
Unfortunately, it is next to impossible to find most Sorel Liners offline. The lack of demand and the fact that most shoe stores would prefer to sell you the whole boot instead of the liner makes tracking down replacement liners offline difficult at best.
Happily, there are a number of online stores that sell replacement liners for Sorel Boots.
Listed below are the various stores I've been able to track down that sell Sorel innerboots (liners). Unfortunately, very few retailers sell these liners.
Sorel Liners at Amazon.Com : Amazon usually has a full selection of liners scattered around their site.
Sorel.Com : Sorel makes the liners, so generally has all of them in-stock on their site.