Montana Jobs & Employment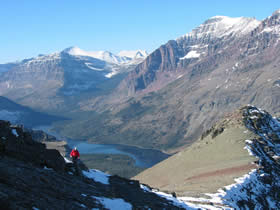 Montana is a great place to live - if you can afford to live here!
Jobs and employment in Montana are a bit different than is found in larger, more "urbanized" areas. And this includes the cities in Montana as well. There is an old saying here in Montana that "Montana is a great place to live, long as you can afford to live here". And, unfortunately, that statement is all too true, since many areas of Montana have a very transient population, with people staying a year or two and then moving on to real jobs and careers someplace else.
The job and employment situation in Montana is, quite simply, rather dismal for people who would like to move here. Some areas of Montana have very high unemployment due to a loss of resource extraction jobs (mining and forestry) and have not made those job losses up in other areas. Other areas in Montana, particularly some of the prime tourist areas of the state (such as Missoula, Bozeman, Flathead Valley) have a very strong employment market, with very low rates of unemployment.
Unfortunately, even in the "strong" labor market areas of Montana, wages are EXTREMELY low. So low, in fact, that Montana ranks second to last in per-capita income in the United States!
Basically, the better labor markets in Montana are driven by tourism and service industries. And, as such, these jobs are by and large pretty low paying (hotel clerks, jobs in food service, Walmart type jobs, etc…). While there are of course good jobs within these fields, even these jobs will almost certainly be lower paying than similar jobs found in larger, more urbanized areas.
The good news about this, though, is that someone who can live cheaply and eek out a living on low wages (in the range of $6-$7 an hour) can very easily find a job in Missoula, Kalispell, Bozeman and other hot tourist spots in the state. Just don't expect to have a high standard of living unless you have income from other sources. These types of jobs are almost listed in the towns various newspapers (see below for listings).
Listed below are links to various sites on the Internet that provide information about jobs and employment in Montana. Many of these links are to local papers – look in their classified section for job information.
Also, just added, check out our page that lists many of the major Montana Employers. This list contains links to the websites of the larger employers in Montana. It is a good place to start if you don't know where to begin. Go to Major Montana Employers List.
Montana Jobs & Employment Links
Montana Jobs in Online Newspapers
---