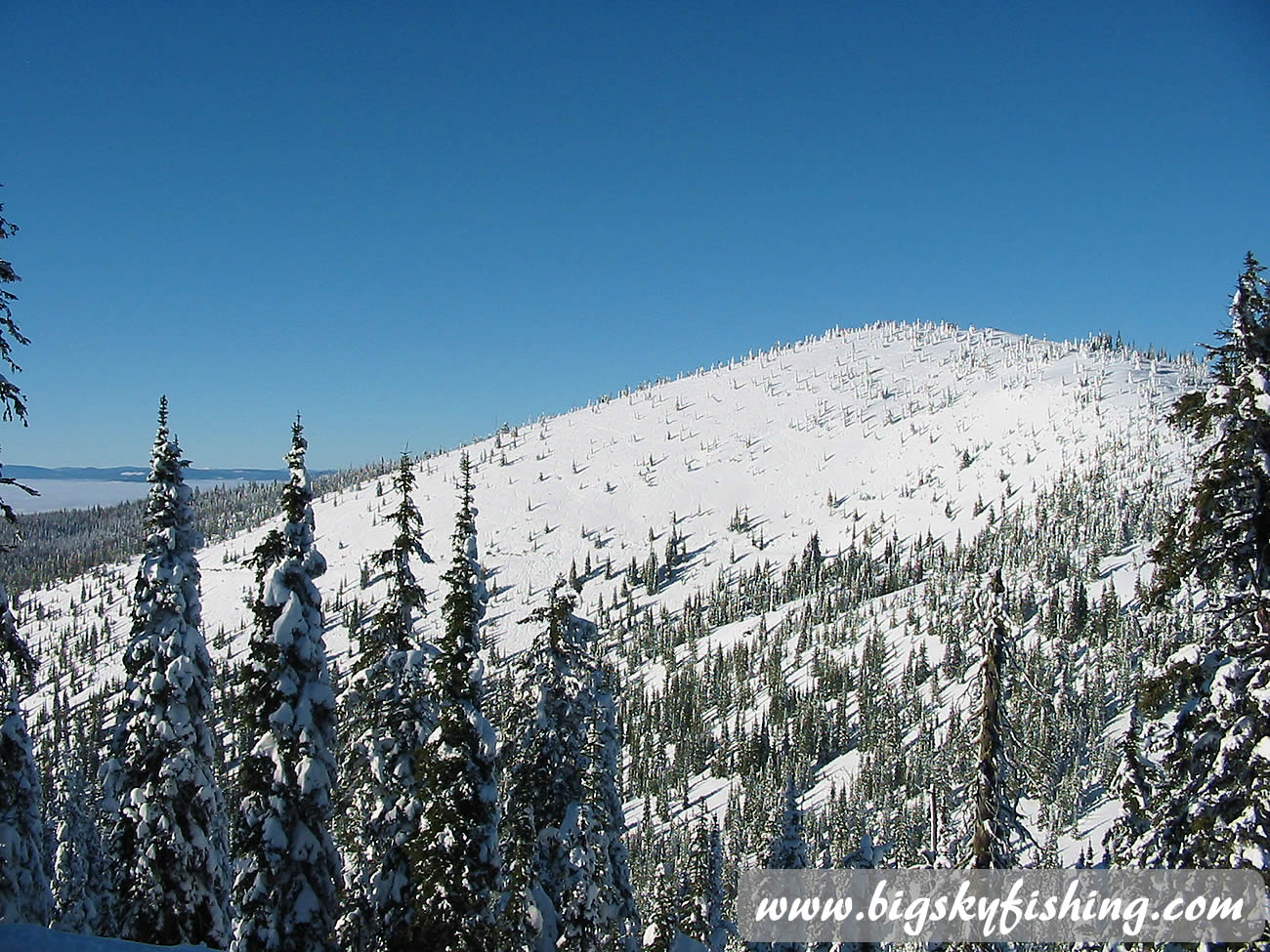 Hellroaring Peak n at Whitefish Mountain Resort, is, technically speaking, "out of bounds" and isn't patroled in any way. But that doesn't stop people, including myself, from venturing up to the top to partake in probably the best skiing on the mountain.
Reaching Hellroaring Peak requires a bit of a hike, gaining about 500 vertical feet or so from where the hike begins at a curve on the Hell Fire trail. While the hike can be a bit brutal, especially near the top or when the snow is heavy and deep, the skiing down from Hellroaring Peak makes the hike well worth it.
From the top of Hellroaring Peak the skier/boarder basically has 2000 vertical feet of usually untracked snow to play on. Near the summit, the skiing is pretty much in the open. But as the elevation lowers, the terrain gets steeper and the trees become thicker and more tightly packed. Thus, the lower the skier goes...the more difficult the skiing becomes.
There is basically "endless" routes down from Hellroaring Peak. But regardless of which route is taken, the skier will, eventually, end up on the Hell Fire trail which leads to the lift.
---
---
Related Articles & Information