Starting the Home Based Internet Business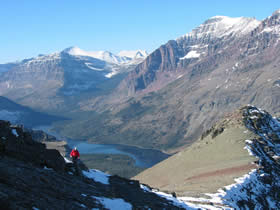 I rather be hiking in Glacier National Park and fishing in Montana then working for someone else, so the idea for bigskyfishing.com was born.
Photo Use Guidelines

As mentioned earlier, an home based web business is created by publishing content on the Internet via a web page. The web page then lists products and services that are related to the content of the web page. The more closely the products are to the content of the web page, the more sales you will receive and the more money you will make.

First Step : Select the Topic

It all begins here. The topic. Or, to put it bluntly, what will your website be about? And will anyone in the world be interested in it?? And more specifically...will you???

Since the content of the web site is what will sell the products that you list, it is absolutely crucial - repeat crucial - that any home based web business that you start be about something you are both knowledgeable about and are interested in. If you are not interested in the content, you will quickly lose interest in your home based business. The lack of passion about the content will also show through, leading to dismal sales and traffic to your web site.

Thus, when deciding what you want your web site to be about, be brutally honest with yourself about your interest and knowledge about the subject. Make sure that whatever you want your home business to be about is something you are fully interested in. When deciding about the topic of your web site for your business, forget for the moment about how much money you can/can not make with a particular topic.

Instead, focus on only one thing - what interests you the most. Virtually any topic can become a profitable web site for a home based web business (although some are more profitable than others). Plus, you can always expand on your site later to incorporate additional content and topic areas to reach profitable niche areas.

Interest in the topic you choose for your web site is of absolute importance to developing and maintaining a viable and profitable home based web business over the long term. So choose wisely!

Hopefully I stressed the importance of choosing a topic. But let's dig a little deeper on how to select a good topic for your work at home Internet business that will also be profitable. Here are some general rules to follow:
Don't select a site that will be solely based on everyday popular search terms. An example would be digital cameras, book reviews, USA travel sites, and other very broad topics. The Internet is flooded with sites, some good and some bad, that cover these topics. If your site is based on one of these high popularity topics, it will be difficult to be found in the search engines due to all the competition.


Focus instead on smaller, niche markets. Big Sky Fishing focuses on Montana fishing and all things related to it. This is not a horribly competitive area and has allowed Big Sky Fishing to get very good ranking for important search terms.


Don't create a "shopping directory" site. There is literally millions of shopping directories on the Internet. To succeed with a "shopping directory" site, you will likely have to do pay for click advertising, which can get expensive and will require a lot of up front costs. The goal of your first home based web business is to build a content site that will get free traffic from search engines. A shopping directory site has little to no content and will receive little free traffic from search engines.


Focus on a topic that will let you start off small and still easily expand at a later time. Thus, a topic about a specific artists may be too small - there may not be enough content to justify a web site. However, a topic about a particular group of artists will be broad enough to start a nice web site and will allow for great expansion later should you so desire.
These are just general guidelines to keep in mind when selecting a topic to create a web site about for your home web business.
---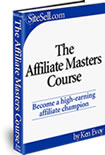 My advice is as follows: start with a small topic that can be easily expanded that will fit into your site. Doing so will allow you to get your home based internet business up and running quickly on a narrow topic while still allowing for long-term future growth into broader, related topics.
I would strongly recommend, too, that anyone interested in exploring topics more in depth get the free Affiliate Masters PDF Document. This PDF, which is huge, is loaded with ideas on how to go about selecting the right topic. Download the PDF Affiliate Masters Course.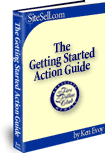 Finally, I would highly recommend downloading the easy to read Getting Started Action Guide, which is in PDF format. This handy guide builds on the Affiliate Masters Course which you can either download or receive by email (described above). It goes into more detail on selecting site topics, how to pre-sell your products and much more.
For a free download of the Getting Started Action Guide, simply click here to visit the download page.
Next Page : Creating the Web Site
---
Copyright
Big Sky Fishing.Com
---