Web Based Business Summary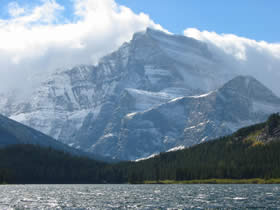 Web Publishing opens up a new frontier for individuals to publish unique and quality content on a web site and to earn money by promoting product and services that are related to it.
Photo Use Guidelines
Hopefully, if you've read this simple guide, you should now have a decent idea of how to go about building your own home based Internet business based by creating web sites about topics that you enjoy and are interested in. Ultimately, what an Internet home based business based on content (such as bigskyfishing.com) requires is creating unique and quality content. Simply copying and pasting someone else's content will not work anymore.
Why shouldn't you just copy and paste information from another web site? The search engines now look for duplicate content, and if your site contains identical content as someone else's, your site may be "banned" from the search engines, leading to little or no traffic. Additionally, copying someone else's content is a great way to get sued. Finally, unique content stands out tremendously on the Internet. Unique and quality content is both a great way for your site to get noticed as well as to guarantee return visitors to your web site.
So, in sum, select a topic that is of high interest to you and one that you can write about. And remember, you're the publisher, so you can select whatever content you want to publish! Once you have a topic selected, reserve a domain name and then start building your web site. Either use a dedicated HTML editor such as Dreamweaver (for the computer geeks) or a program like Site Build It for the novices (take a Quick Tour of Site Build It) to create a quality web site that has good and high quality content. Then find some merchants and put their products into your web site.
Once that is all done, you will be hardly finished, however. I can attest to the fact that the more involved you become with you own home based Internet business the more ways you will find to incorporate more content into your web site as well as more merchant products. And as a result, your site will grow and grow (and become more refined, too, as you learn more about things). And with that growth, more visitors will find your site via the Search Engines, leading to a nice stream of income.
Overall, the Internet has opened up a tremendous new way that allow individuals with specific knowledge about a particular topic to make money simply by publishing their content online. So, if you have a particular topic of interest, jump in and get started so you can start experiencing the fun and excitement of running your own home based business.
And finally...I'll suggest it again. Download the affiliate masters course (PDF version), read it and see if you have what it takes to become a successful web publisher.
---
Copyright
Big Sky Fishing.Com
---