Understanding Domain Name Registration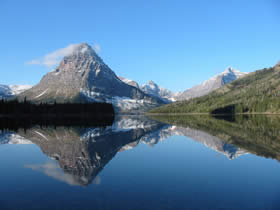 I rather spend time here than battling with my Registrar over domain name problems, so be sure to choose a good domain name registration company when you select your domain name!
Photo Use Guidelines
There are a large number of companies that provide domain name registration services. The prices to register a domain name for a web site vary widely, from the budget domain name registration outlets to the premium companies that charge quite a bit more. All too often, people new to the world of registering domain names make the mistake of choosing the first domain name registration company (known as "registrars") that comes along - not fully realizing the importance of it all. I've learned a few lessons the hard way in registering domain names and, thus, will pass along some things to look for and avoid when registering a domain name.
How Domain Name Registration Works
First, though, it's important to understand the role a domain registrar plays. How it works is that you pay for your own domain name (such as bigskyfishing.com). The registrar then "holds" the domain name for you. You then assign what are known as DNS numbers to the particular domain name (these DNS numbers are provided by your web host - a web host is where your actual web site is stored). These DNS numbers point the way to where your actual web site is located - and are used throughout the entire Internet to locate your site. If the DNS numbers are incorrect or something else doesn't work, your site cannot be found - even by typing in the domain name of your site.
So why do you need DNS numbers to point the way to your actual web site? The reason is because the Internet locates web sites by IP addresses (or the DNS number) and not by actual domain names. Thus, when you type in, say, www.bigskyfishing.com into the address bar of a browser, a very quick lookup is then launched behind the scenes that finds what DNS numbers that bigksyfishing.com is associated with. This is done because it is far easier for users to locate web sites by domain names (bigskyfishing.com) instead of DNS numbers (which is what the computers use).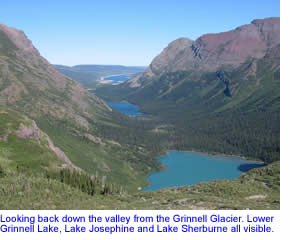 Thus, any problem with the DNS numbers will lead to a web site that cannot be found by anyone - including you! As such, registering a domain name with a company that will not mess things up is crucial. If they mess up the DNS numbers or something else related to it, your web site is essentially out of business.
My first domain names, including bigskyfishing.com, were registered with the cheapest registrar I could find. For "holding" domain names, known as "parking" (where you buy a domain name but do not right away associate a web site to it), this is ok, since if the domain name registration company messes things up, you're not really out anything. However, I learned a painful lesson soon after bigskyfishing.com went live that sold me on using a quality domain name registration company.
Soon after launching bigskyfishing.com, the registrar messed up the DNS numbers that pointed the way to the web site. My web site was down for nearly 2 full weeks while I got things straightened out behind the scenes. And during this process, I learned a lot more than I really wanted to about the differences between a good registrar and bad registrars.
Criteria for Good Domain Name Registration Companies
Phone Number - It is absolutely essential that you be able to reach your domain name registration company by telephone. Problems that arise with domain names are not always easily explained by email, and in any event using email is much slower. Hopefully, you'll never need to call your domain name registration company. But should problems develop, the ability to call the registrar is of absolute importance. Remember, if something strange happens to your DNS numbers, your web site won't work!
When the problems with the DNS numbers for bigskyfishing.com arose, my registrar only offered email support. They did not have a phone number anywhere - not even a hidden back door number in the telephone directory! As such, I was forced to rely on emails, which also did not solve the problem (read why below).
Email - Generally, except during emergencies, you communicate with your registrar via email. However, before running out and signing up with a company, send them an email asking some sort of generic question - even if you already know the answer. The reason for this is to gauge how quickly they reply. If they are very slow to reply - or do not reply at all - find another registrar.
While it seems strange that a registrar would not reply to emails, it happened to me when I tried to fix my DNS problems for bigskyfishing.com. I sent numerous emails (totaling 20 in all) to every single email address listed by my registrar (which was Namesecure.com at that time). I sent emails to the tech support address, to the sales address and to the general information address in hopes that at least one would answer me. But I never got an answer. And two weeks later, I discovered why. Every single one of the emails I sent to Namesecure was actually returned, even though my email was working just fine! Not a single email was ever even read by them because their email bin was too full!
So, unable to reach my registrar to fix this problem, I delved into the world of domain name registration companies. I ended up fixing this problem by going with a new domain name company called Domain Bank. They then arranged for the transfer of my domain name from Namesecure to Domain Bank. Once the domain name had been fully transferred, I input the necessary DNS numbers and the web site was up and running in a matter of hours.
Security - There are many horror stories on the Internet about peoples domain names being either accidentally or deliberately sold by their registrars. Also, due to lack of security, more than a few domain names have been fraudulently transferred. Thus, when choosing a registrar, make doubly sure that security is very tight so that your domain name does not accidentally walk away as well as make sure that your registration company is "on the level".
Some Suggested Registrars
If you use Site Build It, don't worry about it. Domain Name Registration is part of the package. But, if you'll be doing it yourself, here's a few registrars to consider.
GoDaddy - The only inexpensive registrar I haven't had problems with.
Domain Bank - The registrars for this site. Expensive, but hey...they have a damn phone number!
NameSecure - NO! (but at least it's very cheap). I still have domains I haven't used or for small sites with them. And for that, it's fine. But not on your life for my primary website!!
Network Solutions - NO! No! No! (they own NameSecure...need I say more???)
---
Copyright
Big Sky Fishing.Com
---