The Two Types of Digital Cameras

There are two "types" of digital cameras in the world today…non-SLR digital cameras and digital SLR cameras. A non-SLR digital camera is the digital equivalent of a "point and shoot" film camera in that the lens is built into the camera and can't be removed. Additionally, a non-SLR digital camera (also known as a "point and shoot" digital camera) doesn't allow you to see what the lens is seeing (the viewfinder does NOT look through the lens). By contrast, a digital SLR camera (such as the Canon 40d or the Canon Digital Rebel), is the digital version of the now ancient standard 35mm camera. You can easily remove the lens from a digital SLR camera and, when you look through the viewfinder of the SLR camera, you are seeing what the lens of the camera actually sees.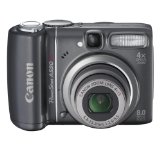 A "Point & Shoot" Digital Camera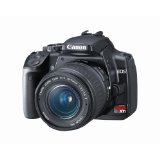 A Digital SLR Camera
Today, digital SLR cameras are "the rage." And I'll be the first to admit that digital SLR cameras provide many advantages for photographers. However, those advantages come with many tradeoffs, including a steep learning curve, photographs that are often WORSE than if you let the camera itself take the photo, weight and bulkiness and, perhaps most importantly, a very high cost.
You see, if all you want your digital camera to do is to take decent, sharp images that require no thought or actions on your part beyond turning the camera on, aiming it at your subject, and pressing the shutter button, then you do NOT need a digital SLR camera. Today, most "point and shoot" digital cameras take wonderful photographs right out of the box. And, if you combine that quality image with some basic photography composition principles, most people are likely to find that the photos they take with a "point and shoot" digital camera will more than meet their needs, at a fraction of the cost of a SLR digital camera.
So, why would you want a digital SLR camera? There are lots of "technical reasons" that photographers like to talk about. But, in the end, a digital SLR camera provides the photographer with sharper, crisper images (assuming you use high quality and expensive lenses). A digital SLR camera is also better able to handle challenging light conditions (such as at sunset or for night photography). And finally, a digital SLR camera has more flexibility to meet a demanding photographers needs (due to the ability to swap out lenses).
For a demanding photographer, the advantages provided by a digital SLR camera are significant. However, for most people, digital SLR cameras are overkill. Only if you plan on printing up your photos (not just viewing them on your computer) does the sharpness of the photo even matter (most computer monitors essentially ruin the "sharpness" of even the best photos). Additionally, to get the most out of a digital SLR camera requires significant work, learning and effort on the part of the photographer. It is not uncommon for photographers new to digital SLR cameras to take WORSE photos than they took with their "point and shoot" digital cameras initially. Only by taking the time to experiment and learn how to fully utilize a digital SLR camera will a photographer truly reap the benefits of using digital SLR cameras.
Sadly, if you are searching for a digital SLR camera, you need to "move on" to another site. For digital SLR cameras, all those fancy terms and image tests you see on countless websites ARE important. As such, I suggest you head off to dpreview.com and read some of their detailed, long and often rather confusing reviews (although if you want a quick suggestion, a Canon 40d is one fine camera). You can also visit the Amazon Digital SLR Camera Store, too, for reviews and lots of technical specs about various cameras.
Still here? If you're still reading, it means you don't need a digital SLR camera. So, congratulations…as you've saved yourself a boatload of money, time and aggravation. Now that you know what type of camera you want to get, let's move on to some of the key features you want to consider when purchasing a digital camera.
Next Page : What's With All the Megapixels?
---
Copyright 2002-2018


Big Sky Fishing.Com
---