08-22-2012, 09:41 AM
| | | | |
| --- | --- | --- | --- |
| | Senior Member | | |
---
Well crap!!
I found a used one in my town, Good price and fairly low hours on it. For what ever reason the fuel pump got a leek on the fuel line connection that requires it to be replaced. I took the boat and 25Hp Merc to get the motor and ended up trading it ,helm,and center steer station for a new Pump installed and have them Mount the Go devil on our boat, a good trade and I don't have to sell the motor...
Here is some pictures so far. It was a FISHING boat with two fishing platforms and two 6 gal fuel tanks on the floor. All the wood was rotten so we took it out down to the bones. Now we are going to get an under deck fuel cell ,put it up front to help balance the Mod Motor. We took the live well and closed all the holes and made a DRY hold and moved it toward the front too. Going to put two side bench seats with gun lockers under them ( remember duck boat) We will need some kind of "Grab" handle for the driver, he will have to stand and steer the tiller, may be some kind of fold down windshield. it came with two pedestal seats on the fishing decks we will put the mounts on the floor in the event we want to sit and fish . They come out and can be left behind. We will put a hatch way up front ,to stow the anchor,rope,and chain.All new deck wood , we have a bunch of rubber mat to cover all the floors so we can take it out and hose them off .Last we will repaint the camo and maybe have a blind cover made. It won't be finished this year but we hope to be able to use it a little bit .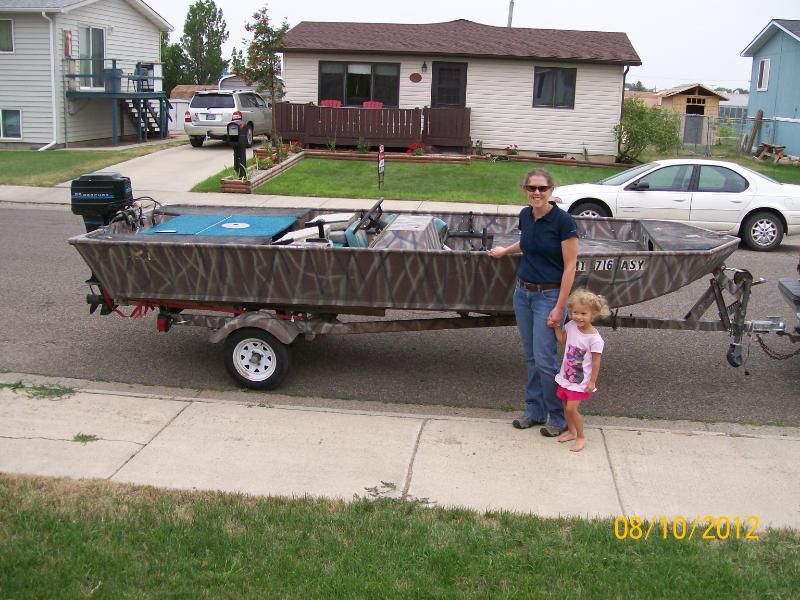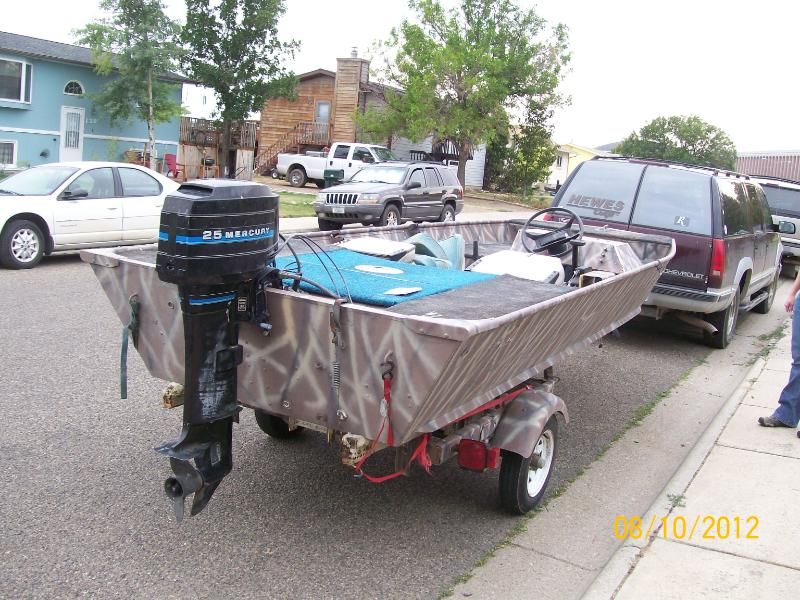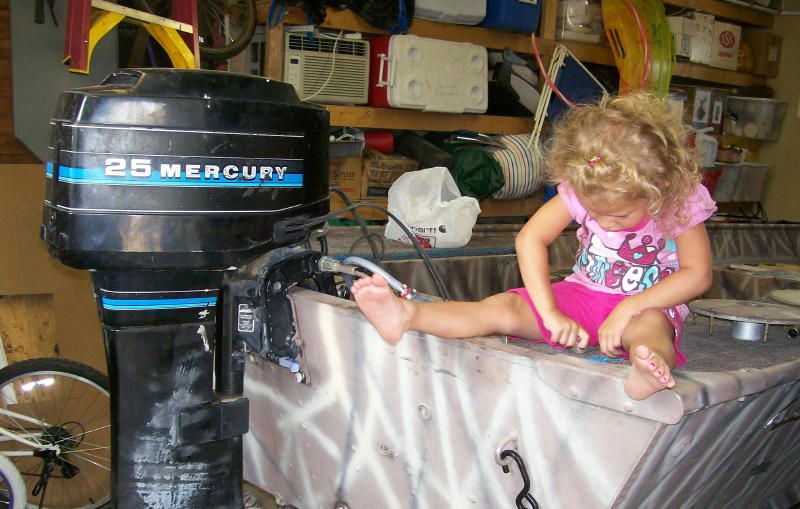 __________________
Here is where I came There is where I went Home is where I want to be!