05-07-2012, 09:54 AM
| | | | |
| --- | --- | --- | --- |
| | Senior Member | | |
No bear only fish
---
We went out yesterday with the mind set for drifting along the lake shore spotting for bear. As a normal thing we put out some trolling lines as we drifted.Looked at 6 or 7 miles of lake shore and mountain sides with no sight of bear,BUT we got in to some very nice trout. Lots of rainbow 15"to 20" and SOME Brown trout over 28" NICE fish. After a while we forgot about looking for bear. GOOD trip ran out all the two year old gas in the boat so now it's all fresh and some great pictures.
STILL NO BEAR!!!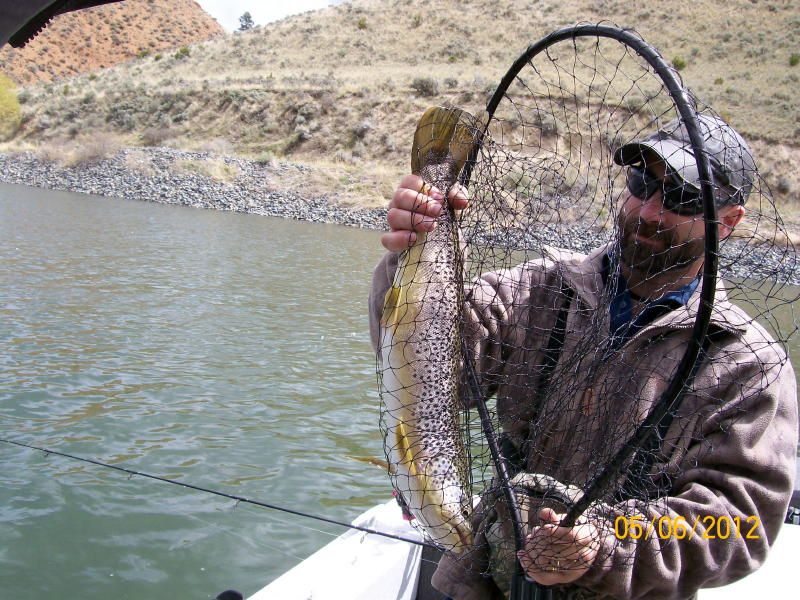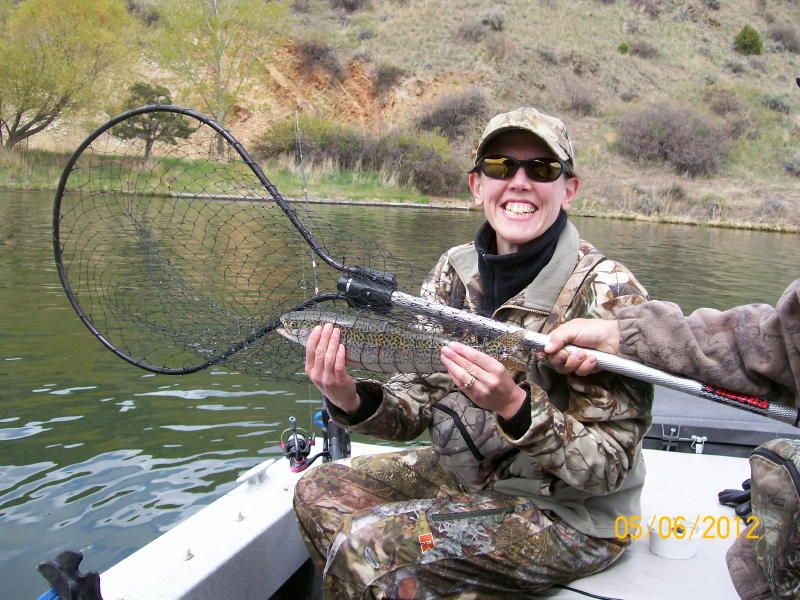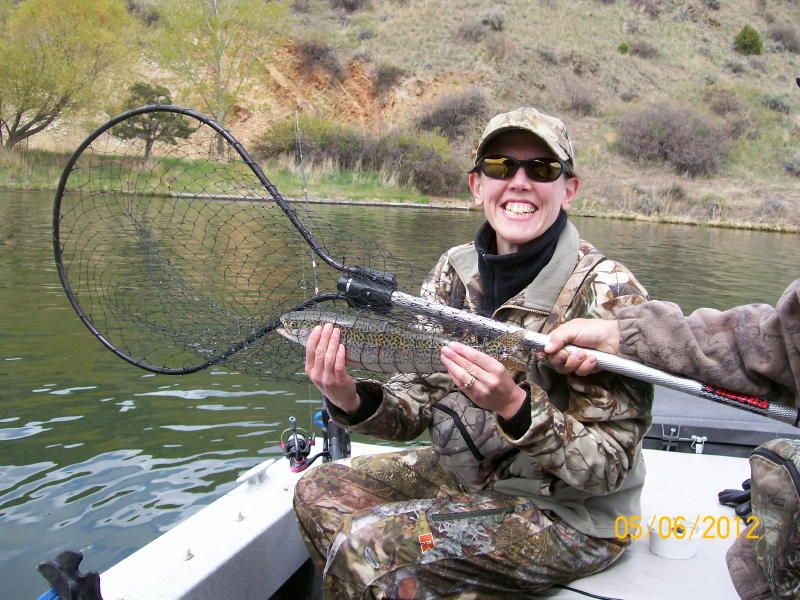 [IMG]http://i1221.photobucket.com/albums/dd474/d4570/100_84492.jpg[IMG/]
[IMG]httIMGp://i1221.photobucket.com/albums/dd474/d4570/100_84482.jpg[/IMG]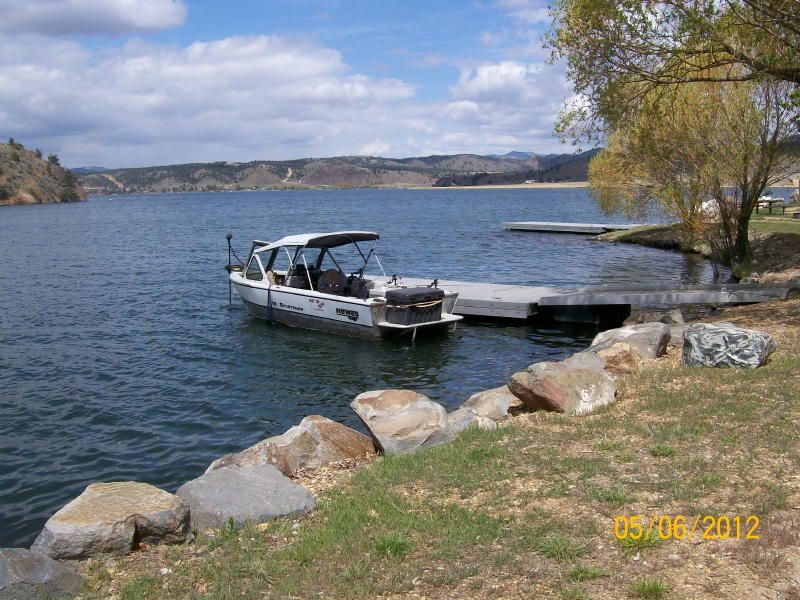 __________________
Remember, Four boxes keep us free the soap box, the ballot box, the jury box, and the cartridge box.
"Any man who thinks he can be happy and prosperous
by letting the American Government
take care of him;
better take a closer look at the American Indian."
Henry Ford
---
Last edited by D4570 : 05-07-2012 at

09:59 AM

.